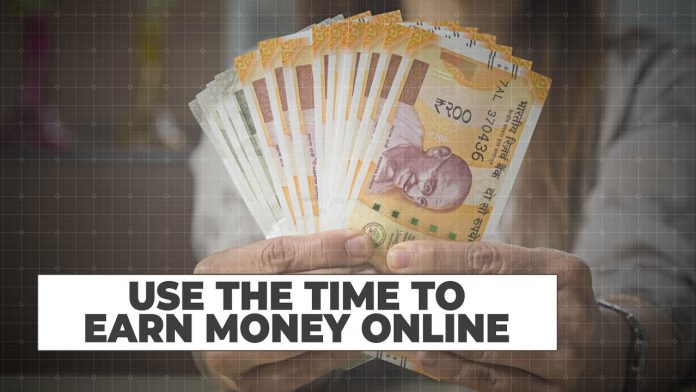 Making money is not that difficult, if you devote your time accordingly on a daily basis, right now the situation is getting worst, coronavirus pandemic isn't just a health crisis – but financial crisis as well, Millions of people in worldwide have also seen an impact to their jobs, whether in reduced salary, different working patterns, or losing work entirely.
If you are among them and looking for money making during this lockdown then there are ample of opportunities. Even though, your skills is exact not same then also just by devoting your 2-3 hour on a daily basis, you will get good amount of money by working from home during this lockdown.
Strategies to Earn Money from Home
Affiliate Marketing
No money making ways list will complete without using Affiliate Marketing. If you ever search for "make money from home" on google then you must heard about Affiliate Marketing.
Affiliate Marketing is basically promote someone else product on your platform which can be website, blogs, Facebook Page, Youtube channel, even whatsapp group and for sale from your recommendation link you will get reward. If you want to start affiliate marketing then you can signup in platforms like Amazon Affiliate, Flipkart Affiliate, Shareasale, Commission junction, Linkshare, Vcommission.
Sell your skills on Fiverr
If you are good in your skills then Fiverr is the easiest way to make money online during this lockdown. Getting started with Fiverr is easy, and it's built for people like you who wants to make money online by working from home.
Make money by taking surveys
Making money by taking paid surveys is also easy and popular way to make money online. There are many website available online, which wants to collects user behavior and by answering those questions you will get money.
However, it will take lot of time to build up your earnings – surveys pay as little as Rs 1 and as much as Rs 500 each, with the majority towards the lower end of the spectrum. You can get started with the website like YouGov, Prolific, Swagbucks, LifePoints, Survey Junkie, and OneOpinion.
Start A Blog
Starting a blog is also a best way to get money, for this first you have to figure out you interest and on the basis of your interest, you will select your blog niche.
Once you blog gain good amount of users then you make money from Adsense or by doing Affiliate marketing. Most successful blogs either get the majority of their traffic through search engine optimization or via Facebook, Quora by building a quality following.
Create youtube channel
Most of the creators in youtube are making good amount of money, you can earn profits by uploading videos to YouTube. You don't need any investment or purchase a good costly camera, you can start your channel by uploading video's from your mobile too.
These are the money making ideas you can do in this lockdown while working from home. We can provide you more ideas in our next post, meanwhile, if you have any suggestions or money making or starting a business ideas that you want us add on in our list, then you can mail us at advcoupons.com@gmail.com.