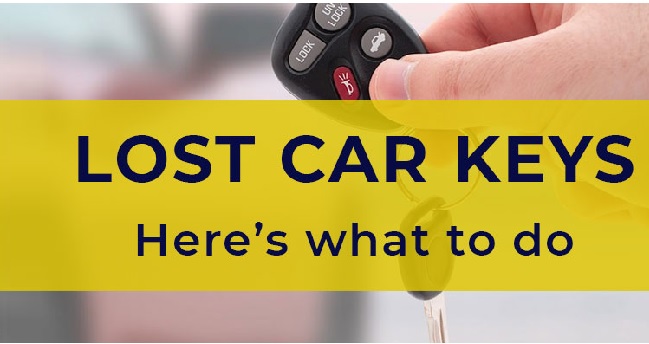 The days of conventional keys for cars are almost gone with remote keys making their way. While replacement of the previous set of keys would generally cost around a few hundreds, the price of these new remote keys typically ranges in thousands. Mid-level cars like Volkswagen Polo or Hyundai Verna usually have keys costing around Rs. 8,000. For high-end cars and SUVs, this price can reach almost up to a lakh.
Consequently, it has become crucial for car owners not just to get their cars insured but also to have a policy for the car keys. Car key replacement insurance policies have multiple features which are discussed later. Additionally, claiming these cover policies is as much convenient as their application procedure.
How to apply for a key replacement cover?
It is essential for customers to keep in mind that this policy is only for cars of personal use. Once a car owner decides to get his or her car keys protected financially, he/she can follow these easy steps to apply for a car key replacement insurance policy.
Existing customers of financial institutions should start by opening the relevant link.
After reaching the application page, customers must fill in their name, date of birth and mobile number.
Customers must read agreement terms of the key insurance plan before proceeding.
After security check via image text followed by OTP, the application can be submitted.
Applicants should clear their payment at this point. They can pay through online payment methods as facilitated by the respective financial institution. 
Once payment is completed, customers get confirmation mail informing them of activation of the key replacement insurance policy.
With easy application and payment method, it is important for customers also to know all the features they can enjoy with such an insurance plan.
What are the features of a key insurance plan?
The features of a key insurance policy are –
The keys which are used in modern cars are extremely costly, owing to the technology involved in developing them. Consequently, losing such a key can be extremely heavy on the pockets of a car owner. Under car key replacement insurance plans, the cost of making the new key is completely covered by financial institutions.
Customers can avail rental cars while they get their original car key replaced or made. If such a situation persists for more than 24 hours, financial institutions offer reimbursement on the expenditure of renting cars.
It is crucial to note that there remains the chance of losing keys on a trip as well, especially if they are stored in luggage and it gets stolen. Consequently, car owners going on trips should consider baggage insurance plans too.
Car keys are as costly as they are necessary for their users. Therefore, this prompt claim procedure on lost car key insurance plans is of immense help. For car owners stranded on road trips, a fast claim process is highly essential. They should check out the details of a Road Trip Cover plan like one offered by Bajaj Finserv among Pocket Insurance & Subscriptions in this regard.