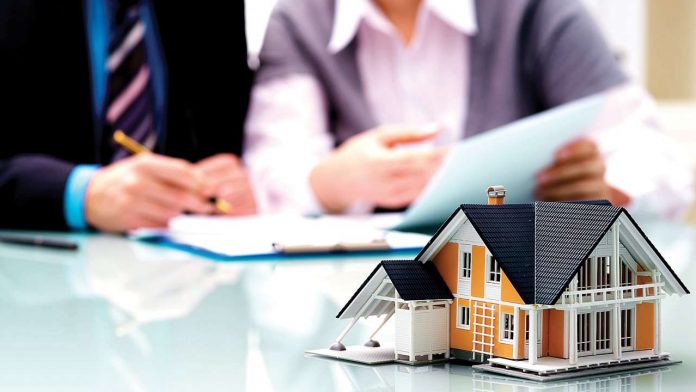 According to a report, 13% of India's GDP is dependent on the real estate industry and up to 16 – 17% progress can be achieved by the real estate sectors within this fiscal year. Real estate growth is directly linked to the availability of home loans offered by financial institutions across the country.
Individuals can avail a housing loan to purchase a residential property, construct a home or purchase a plot for housing. There are several banks and HFCs who offer housing loans at floating or fixed rates. Authorities allow individuals to avail loans of up to 85% of the total price of the residential property. At least 15% of the property price needs to be paid upfront by the borrower as a down payment.
Home loans can be availed at floating and fixed interest rates, provided by different financial organisations. There are different types of such loans available, based on interest rates and on end-users.
Types of home loans based on interest rate
A home loan based on fixed interest rates
Fixed home loan interest rates remain unchanged throughout the loan tenor. Fixed-rate interest on a home loan allows individuals to plan their repayment for a long tenor and with a fixed monthly EMI.
Floating home loan interest rates
Floating rate interests are determined by the benchmark or reference rates and vary as per fluctuations in the market. This kind of interest rate allows individuals to benefit from lower market-linked rates while repayment of existing loans. Floating rate of interest on home loans generally is a bit higher in comparison to fixed interest rates. However, floating home loan interest rates can also be financially harmful when the benchmark rates are hiked.
RBI's recent announcement about the cutting of repo rate of 25bps brings some relaxations for the money borrowers on home loan from different banks and HFCs.
For a home loan, one needs to apply to financial institutions with matching proper eligibilities, provided by the banks and HFCs.
Types of home loans based on end-user
These home loans are specifically offered to women borrowers with specific eligibility criteria and other customised features.
For instance, Bajaj Housing Finance Limited offers Home Loans as well as custom Home Loans for Women. These tailor-made loans for women working professionals come with competitive interest rates and a high loan amount of up to Rs.3.5 crore.
Home loan for bank employees –
These are home loans offered only for bank employees. Such customised loans often come with relaxed eligibility criteria and most importantly, lower interest rates.
Home loan for government employees –
Government employees are generally offered higher home loan amounts other than attractive interest rates based on their employment stability.
Home loan for advocates –
Specialised home loans for advocates are offered by select financers offering substantial loan amounts and other repayment–friendly loan terms.
Eligibility and documents for home loans
Borrowers need to meet certain specific home loan eligibility criteria as an applicant who must be –
Resident of India.
Age 23 years to 70 years.
Salaried employees should have at least 3 years' experience of work and self-employed individuals should have 5 years' continuation in business.
Minimum for salaried individuals should be between Rs. 25,000.
To ensure the home loan application's approval, individuals require submitting some essential documents like –
Address proof.
Proof of identity.
Bank account statement of previous 6 months.
KYC related documents.
Recent salary slips or Form 16.
Passport-sized photograph.
Before you apply, you should pay attention to home loan clauses of the lender.
Refer to leading lenders for the most beneficial loan terms. Meet their eligibility criteria to avail such loans at affordable interest rates and beneficial terms.
Also check on the stamping and franking charges on home loans as these are charges which you may need to meet first hand to avail the home loan.