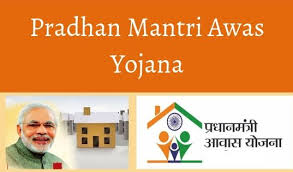 Pradhan Mantri Awas Yojana is a government initiative that was launched in 2015 with an aim to provide housing to all by the year 2022. The scheme provides housing finance at a subsidised interest rate through the Credit Linked Subsidy Scheme (CLSS). This housing loan subsidy scheme has already provided close to 32 lakh homes to concerned beneficiaries.
The Indian Government also plans to sanction 1.12 crore houses by the end of 2020. The names of all beneficiaries are also registered in the official PMAY list. Individuals can check their eligibility online and apply for a home loan under this scheme to appear as a beneficiary in this list.
The PMAY subsidy scheme benefits are available to EWS/LIG or Economically Weaker Section and Lower Income Group, and also to the MIGs I and II (Middle Income Groups). Thereby, it covers individuals from all social strata.
Features of Pradhan Mantri Awas Yojana 2020
The Pradhan Mantri Awas Yojana subsidy scheme provides financial assistance to avail affordable home loan for individuals across the country. The Credit Linked Subsidy Scheme (CLSS) is a primary component of PMAY, which allows beneficiaries to avail a subsidised home loan. Other details related to the scheme include the following.
Construction or renovation of a house can easily burden one's finances as it involves high-value expenditure. Considering this scenario, the scheme offers subsidies for loans up to Rs.12 lakh for MIG II, Rs.9 lakh in the case of MIG I and Rs.6 lakh for LIG and EWS, and to make financing such expenses affordable.
Subsidy on the interest amount
PMAY benefit includes a subsidy on the interest component of up to Rs.2,67,280 for both EWS and LIG, as well as up to Rs.2,35,068 and up to Rs.2,30,156 for MIG I and MIG II respectively. It thus reduces the burden of high EMIs for home loan borrowers eligible for this subsidy effectively.
Income range for interest subsidy
Other Pradhan Mantri Awas Yojana benefits include the following. It enables individuals with per annum income of Rs.6 lakh to Rs.12 lakh to be eligible for the subsidised rate of interest of 4%. Similarly, individuals with an annual income of Rs.12 lakh to Rs.18 lakh are also qualified to avail the loan with an interest rate subsidy of 3% under this scheme. However, for both the cases, the maximum tenor would be 20 years.
Carpet area eligibility for house purchase
The subsidy on home loans is applicable for houses purchased with a carpet area of 30 sq. m and 60 sq. m for the former two groups. It is 160 sq. m and 200 sq. m for the other two categories. The proposed area for coverage, nevertheless, differs for flood-prone regions, hilly areas, or any other specified region.
Home loan subsidiary – Applicability in urban and rural areas
This home loan subsidiary scheme comes under two categories – PMAY-U for urban areas and PMAY-G for rural areas covering all the states and UTIs of India. Under PMAY-Gramin the eligible loan amount for subsidy would be up to Rs.70,000 for a loan principal of up to Rs.2 lakh with a 3% interest rate. Individuals can avail a subsidy of Rs.38,359 on payable EMIs. Besides, it also provides financial assistance of up to Rs.12,000 to build proper toilets under the Swacch Bharat Mission. As for urban applicants, the benefits include the ones mentioned earlier. Once applied, both rural and urban individuals can check their respective Pradhan Mantri Awas Yojana List to confirm whether they have been selected as beneficiaries or not.
Attractive home loan features under the PMAY scheme
Individuals, mostly from middle-income groups, seek a fair amount of financial support to purchase or construct a house. In such a situation, financial institutions offer lucrative home loans under this scheme to eligible borrowers.
Some lenders also provide pre-approved offers to ensure a hassle-free and less time-consuming process of loan approval. These offers are available on several financial products, including home loans and loans against property. You can check your pre-approved offer by providing your name and phone number.
Also, single independent women, widows, differently able and women belonging from scheduled caste and tribe are given preference in availing the loan.
This beneficial home loan subsidy scheme thus provides individuals belonging to the mid and lower-income group from both urban and rural India to fulfil their housing dreams. If you are a first-time home buyer, do check out all the required eligibility criteria before applying.