If you are searching for discount in sandwich maker then you are at best place. There are varieties of sandwich maker available in which you can redeem discount either by applying coupon codes or it is already available in discounted price. To choose among the plenty of sandwich maker is also very difficult task so here we pick top sandwich maker which will fit in your budget. These sandwich maker are ranging under Rs 1,000.
Top Sandwich maker Under 1,000
1. Kenstar KTG02KGP-DBH Grill  (Black)#JustHere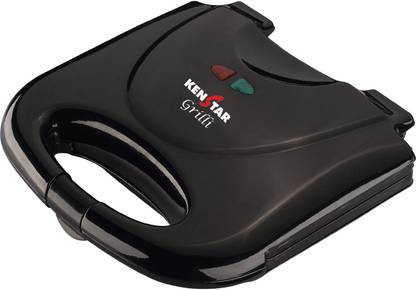 If you are interested in grilled food? Then you will make grilled sandwiches at home with this grill from Kenstar Sandwich maker. It have non-stick coating which ensures the food does not stick to the grill plate. It also have adjustable temperature settings which will allows you to set the temperature according to your requirement.
Price – Rs 849
Buy Now
2. Kenstar KTY02KSS-DBH Sandwich Maker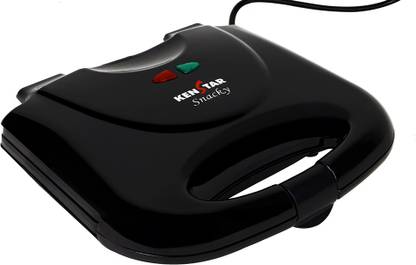 Another kenstar sandwich maker, this one is little cheaper then the above one. If you are purchasing this from Flipkart then you can also redeem Flipkart super coin to get discount of Rs 40 on this Kenstar sandwich maker.
If you like sandwiches with jam is in your breakfast , then it becomes your new best friend as it will serve crispy toasts to your family.
Price – Rs 783
Buy Now
3. Pigeon 14239 Toast  (Black)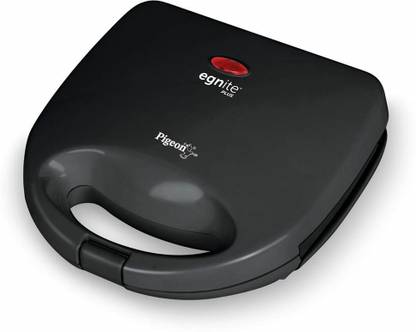 Pigeon sandwich is known for making yummy toasts and grilled sandwiches. It will Prepare healthy and yummy sandwiches. It has non-stick coated plates which need less amount oil while toasting making the sandwich healthy.
It will also fix quick hunger pangs by nibbling on tasty sandwiches you prepare at home using your favorite ingredients. If you are purchasing this from Flipkart then you can also redeem Flipkart super coin to get discount of Rs39 on this pigeon sandwich maker.
Price – Rs 769
Buy Now
4. Inalsa Easy Toast BG Toast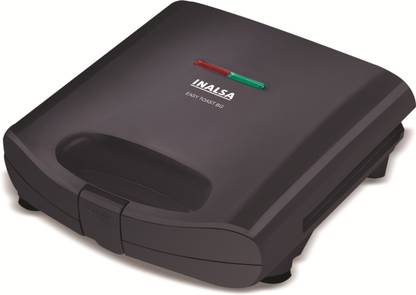 With  Inalsa Easy BG Toast in your kitchen, you can prepare a quick breakfast sandwiches even when you are in hurry. This sandwich maker features a sturdy Shock-proof and Heat-resistant Body, an Automatic Thermostat, and Die-casted Aluminum Cooking Plates to ensure that you prepare sandwiches and toasts in no time using this durable appliance.
If you have SBI Credit card then also you can redeem 10% instant discount on this sandwich maker but for this you cart value must be minimum Rs 10,000 while buying from flipkart. This is the most expensive sandwich maker in our list  as it has slice capacity of 4.
Price Rs 999
Buy Now
These are the list of top four sandwich makers under Rs 1,000. If you wanted to add more sandwich makers in this list then you can comment or mail us at advcoupons.com@gmail.com.