Watches are one of the men's accessories which enhance the look of the men. Men Watches in India start from Rs 100 and goes to Rs 226 crores and when it comes to fashion then it will change often.
Now a days, demand of wooden watches are increased as wooden watches now a days have becoming a new trend for watch lovers, for those who loved watches knows how good wooden watches  looks in hand, it intensify the looks of the men, here below are the top pick list of wooden watches.
Top Wooden Watches for Men
Spinnaker wooden watch
These wooden watches consist of two best materials i.e original rosewood and stainless steel of 316 L. The The 43 mm wooden watch box is combined with a bezel inlaid made of a original rosewood. Spinnaker company is known for it's water proof watches and as per their policies spinnaker wooden watches comes with twenty-four (24) months guaranty against any manufacturing defect for a period of  from the date of purchase*.
for more details regarding these visit their term policies.
These wooden watches  have sapphire crystal glass which are resistant to scratches and are watch water resistant up to 100 meters. The Spinnaker Sorrento wooden watch undoubtedly is the coolest and toughest wooden watch available on the market.
2. SVENN WOOD WATCHES
As per the company these are the ecofriendly watches which they provide at fair price, these watches are eco friendly as it absorb carbon dioxide and will contribute in cleaning of air pollution. If you like fashionable wooden watches then these watch is definitely your first choice as these watches used tempering process  in the production of wood materials due to which moisture contact with wood are minimized.
3. Plantwear wooden watches
Plantwear are the handcrafted wooden watches, these one of the best and cool designed wooden watches. Every month this company plants about 50 trees in a tropical rain forest of Brasil with the help of "The Nature Conservancy foundation".
4. CUCOL Wood Watch
These wooden watches are available in India Amazon website and looks fabulous. Bamboo wooden case of this watch is rugged with minimal design features along with authentic, brown leather strap. Battery of this wooden watch last up to 12-24 months.
5. BOBO BIRD Men's Wooden Watch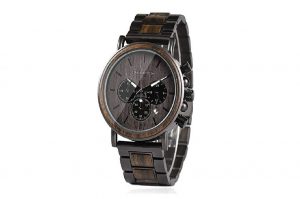 As per the the sustainable source, wooden watches of Bobo Bird are made from the recycled wood. BOBO BIRD is a good combination of Chinese craftsmanship and Japanese movement technology. BOBO BIRD men's wooden watches comes with twelve (12) months guaranty against any manufacturing defect for a period of  from the date of purchase*.
for more details regarding these visit their term policies.
Wooden Watches India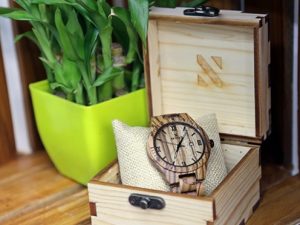 As of now, there are vary limited wooden watches in online stores in India. you can get men's wooden watches in India of the following companies-:
TSAR WatchesTSAR Watches
Woodin Wood Watches
Dtree watches
CUCOL Wood Watch
If you want to explore more wooden watches then checkout more men watches below-:
WeWood Kappa Nut Watch
Bymax Handmade Vintage Analog Quartz Wooden Wrist Watch
TJW Men's Natural Wooden Analog Quartz Watch
Guanke Men's Wood Quartz Watch
Treehut Men's Zebrawood and Ebony Wooden Watch
Original Grain Wood Watch
Bewell W086B Men's Wooden Watch
Wood Watch by Gassen James
Uwood Wood Watch
Morrivoe Wood Watch
If you are looking for more details regarding wooden watches, wooden wall watches then mail us at advcoupons.com@gmail.com.